Image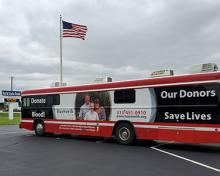 Bath State Bank may promote your event on our Community Board. Please email your event information with a contact number and include all details, if possible, to info@bathstatebank.com. Please do NOT attach a flyer. Please type your information. Thank you.
Entries are limited to schools, civic clubs & organizations, chambers of commerce, churches, local fund raisers, etc.; however, personal entries are excluded. We recommend sending your info at least 14 days prior to the event date. There is no guarantee implied or otherwise made that your event will be included and publishing thereof is at the sole discretion of BSB. This page is published as a courtesy of community service events of general interest to the public.
---
Events Around the Community

Ongoing
Join 4-H
Indiana 4-H online enrollment is open at https://in.4honline.com. The yearly program fee of $25 can be paid online for grades 3-12. Mini 4-H is free (K-2)!
Family discount Franklin County scholarships may be available. For more info, visit https://www.extension.purdue.edu/franklin 
NOTE! DUE TO THE CORONAVIRUS, PLEASE DOUBLE-CHECK TO MAKE SURE THE EVENT IS STILL HAPPENING PRIOR TO VISITING ANY OF THE LISTINGS BELOW.
November
13 - Dec. 19: The Polar Express on the Whitewater Valley Railroad - departs from Grand Central Station in Connersville. Weekend only. Call the Whitewater Valley Railroad in Connersville for tickets.
28: Enjoy Christmas Wonderland at Creitz Park in Cambridge City. 5 p.m. - 9 p.m. on Saturday Light display, luminaries, carriage rides, tree auction, holiday markets, crafts and fireworks.
December
1-31: Town Park Winter Wonderland in Brookville along the river. Drive-thru light display decorated by area businesses, families and friends. Check out the Bath State Bank tree on the corner of the shelter parking lot.
1-20: Metamora Christmas Walk on the weekends. Metamora, Ind. The lights are up, the lanterns will be lit at dusk. Shops are open. Bear in mind that things are different this year. The WVRR will not have trains operating in Metamora this year as all their efforts are concentrated on the Polar Express that runs from Connersville to the North Pole. Visit their website. whitewatervalleyrr.org for schedules and information. Shops are open until 10  p.m. on Fri. and Sat. nights, and until approximately 5 p.m. on Sundays. All shops set their own hours of opening and closing so there may be variations. Dining and lodging are available in the town and the region. 
6: Christmas in Our Hometown in Liberty on Sunday. Annual Christmas Parade (6 p.m. Union Street), Candy Cane relay, Santa, Barrel Train, Carriage Rides, games and crafts. Watch the Union County Development Corp. web site for more details.