Image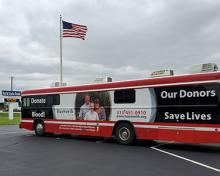 Bath State Bank may promote your event on our Community Board. Please email your event information with a contact number and include all details, if possible, to info@bathstatebank.com. Please do NOT attach a flyer. Please type your information. Thank you.
Entries are limited to schools, civic clubs & organizations, chambers of commerce, churches, local fund raisers, etc.; however, personal entries are excluded. We recommend sending your info at least 14 days prior to the event date. There is no guarantee implied or otherwise made that your event will be included and publishing thereof is at the sole discretion of BSB. This page is published as a courtesy of community service events of general interest to the public.
---
Events Around the Community

Ongoing
Join 4-H
Indiana 4-H online enrollment is open at https://in.4honline.com. The yearly program fee of $25 can be paid online for grades 3-12. Mini 4-H is free (K-2)!
Family discount Franklin County scholarships may be available. For more info, visit https://www.extension.purdue.edu/franklin 
NOTE! DUE TO THE CORONAVIRUS, PLEASE DOUBLE-CHECK TO MAKE SURE THE EVENT IS STILL HAPPENING PRIOR TO VISITING ANY OF THE LISTINGS BELOW.
March
. . . thru March 26: Brookville K of C Hall Fish Fry. Starting Feb. 19 and going through March 26, K of C Council 1010 will be having its fish frys at 333 Main Street Brookville, IN. Serving fried pollock, baked cod, green beans and your choice of potato. The dining hall will be open with reduced seating to accommodate social distancing requirements. Food service will be from 4:30-7 p.m. All dinners will be $10 for adults and $5 for children. We will be accommodating carry-out and dine-in at our main side entrance only.
20: St. Peter's Drive -Thru Fried Chicken Dinner. St. Peter's Ladies Sodality will hold a Drive-Thru Fried Chicken Dinner on Saturday, March 20 from 4 p.m.-7 p.m. The cost of a dinner is $12 - half chicken, mashed potatoes, gravy, beans, slaw/applesauce & dessert. 1207 East Road, St. Peter (Brookville) - School Building - Not gym. For more information, please call 812-623-2878 or 812-576-3153.
27: College Corner Community Club Easter Egg Hunt. Details provided as known. It will be different this year due to Covid restrictions. Stay tuned.
April
3: 'Blessed Growth' Children's Clothing & Toy Sale will be held April 3rd from 8 a.m. - Noon at St. Michael's School in Brookville, Indiana. Come shop 4,000 sq. feet of gently used children's clothing, shoes, toys, and baby essentials. 
24: Oxford Community Arts Center (Oxford, Ohio) Art and Nation Together Again: a Virtual Gala event. Unique auction items to help the OCAC. Visit oxarts.org for more details.
May
1: Everton Volunteer Fire Department Bass Tournament held at Fairfield Ramp on Brookville Lake. Pre-register before April 23, but entries that morning may be accepted. Watch the newspaper or search "Everton Fire Dept. Bass Tourney" for more details. 
June
2-6: 18th Annual National Road Antiques & Collectibles Yard Sale Festival. Dawn to dusk on the National Road. Search "Historic National Road Yard Sale - US 40 Sales" for more info.
12-13: Hueston Woods Arts & Crafts Fair. 10 a.m. - 5 p.m. each day at the Pioneer Farm on Brown Road in Oxford, Ohio. Regional artists and crafters featured from all over the area. All items are handmade.
27 thru July 11: Union County Bicentennial Celebration. More info posted as received.
July
3: Freedom Run starting at the Union County (Liberty) Courthouse. Route is on Old Brownsville Road to Brownsville. Race time 8:30 a.m. More details to come.
11: Pork Chop Dinner - Union County Extension (Liberty.) More details to come as available.
August
8th: Ben Oglesby Memorial Car Show at the Brookville Town Park. More info posted as received. (Rain date: August 15th.)