Image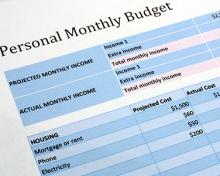 Quicken®/QuickBooks®
The option to download your account information from Bank by Mouse (Online Banking) to Quicken® and QuickBooks® is provided as a customer courtesy. Basic instructions relative to Bank by Mouse are provided below. To troubleshoot the transaction import process, please contact Intuit directly. (Intuit only supports the last two releases of their Quicken® and Quickbooks® products.) 
Log on to Bank by Mouse. 
From the Accounts page, select "Download" from the drop-down menu options. 
Using the drop-down menus on the page that follows, select: 
    a.  The account you want to download information from.
    b.  The date range. 
    c.  The download format (QBO or QFX - whichever you want.)
Contacting Quicken Support at Quicken Support.
---
GETTING STARTED GUIDES
Refer to the below guides for instructions on how to use Quicken's online account services to save time and automatically keep your records up to date. This guide will be broken up into product versions, please be sure to follow the steps that apply to the version of Quicken you are currently utilizing.
Customer Getting Started Guides for Quicken
Getting Started Guide for Quicken Windows 2010_2012.doc
Getting Started Guide for Quicken Mac 2007 (2012).doc
Getting Started Guide for Quicken Mac 2006 (2012).doc
Customer Getting Started Guides for QuickBooks
Getting Started Guide QuickBooks Windows 2009-2011.doc
Getting Started Guide QuickBooks Mac 2009-2011.doc