Image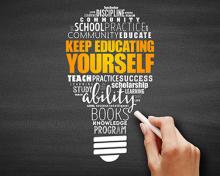 How to steer clear of a flood-damaged car
Shopping for a car? With new car prices averaging more than $48,000, you may be thinking about buying used. But in the wake of disasters like Hurricane Ian, tread lightly: after a hurricane or flood, storm-damaged cars are sometimes cleaned up and taken out of state for sale. You may not know a car is damaged until you look at it closely.
If you're shopping for a used car:
Check for signs and smells of flood damage. Is there mud or sand under the seats or dashboard? Is there rust around the doors? Is the carpet loose, stained or mismatched? Do you smell mold or decay — or an odor of strong cleaning products — in the car or trunk?
Check for a history of flood damage. The National Insurance Crime Bureau's (NCIB) free database will show if a car was flood-damaged, stolen but not recovered, or otherwise declared as salvaged — but only if the car was insured when it was damaged.
Get a vehicle history report. Start at vehiclehistory.gov to get free information about a vehicle's title, most recent odometer reading, and condition. For a fee, you can get other reports with additional information, like accident and repair history. The FTC doesn't endorse any specific services. Learn more at ftc.gov/usedcars.
Get help from an independent mechanic. A mechanic can inspect the car for water damage that can slowly destroy mechanical and electrical systems and cause rust and corrosion.
Report fraud. If you suspect a dealer is knowingly selling a storm-damaged car or a salvaged vehicle as a good-condition used car, contact the NICB. Also tell the FTC at ReportFraud.ftc.gov, and tell your state attorney general.
++++++++++++++++++++++++++++++++++++++++
COVID IMPOSTOR SCAMS
The Financial Crimes Enforcement Network today issued an advisory alerting consumers about impostor scams and money mule schemes connected to the coronavirus pandemic. FinCEN noted that COVID-19 impostor scams generally involve fraudsters posing as officials or representatives from the IRS, the Centers for Disease Control and Prevention, the World Health Organization or other healthcare or nonprofit groups and academic institutions. Such scams often seek to coerce victims to provide personal information or send payment in order to receive coronavirus-related government benefits, or to share information as part of contact tracing efforts.
In addition, money mule scams have been observed during the pandemic, with scammers often using good-Samaritan, romance or work-from-home schemes to entice victims to open new bank accounts that can then be used to move laundered funds.
Please be vigilant and do not fall for such activity. If you feel that you made an error in judgement and provided funds to a scammer, please contact the Bank immediately.