Image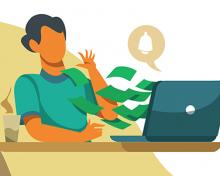 With ACH Direct Deposit Payroll Processing, Bath State Bank can significantly reduce your costs, reduce your risks and disperse paychecks quicker to your employees. Our ACH Payroll Processing for businesses is only $25 per file.
How could this benefit your business?
Eliminate paper checks
Eliminate stamps
Greatly reduce labor hours
Schedule payments on-time, when you want them received
Eliminate the risk of lost checks
Software to create the ACH NACHA compliant file is needed for the ACH Direct Deposit Payroll Processing. For questions about how this service works, please call (765-732-3022) to speak with our Data Processing Department.